The domain of Beloeil has been since the XIVth century the residence of princes de Ligne.
The park is 25 ha large and forms with the castle one of the most beautiful curiosities of Belgium. In each room, real ancient furniture and unique collecties pieces testify of the glorious past history, which lays each day the link with present and future.
The French garden offers a harmonious alternation of water and green, of shadow and light and is 25 ha large. At the maintenance, the original design of 1664 is ensured.
This splendid framework lend themselves for organising festivals and prestigious events.
Events
Come and enjoy thrilling and amazing experiences at the Château de Beloeil.
Discover unique events in the enchanting castle and gardens.
Venue hire
A wide variety of exceptional events are organized at the Château de Beloeil. Àt less than one hour from Brussels, two from Paris, the castle estate offers one of the most stunning and inspiring landscape architectures and is the ideal setting for your events: filming, photo shoots, exhibitions, veteran car meetings, motorsport rallies, gala dinners, political seminars, cultural gatherings, weddings, garden parties, birthdays and many more. The Château de Beloeil team will be happy to help even your most ambitious dreams come true and provide an unforgettable experience in a unique setting.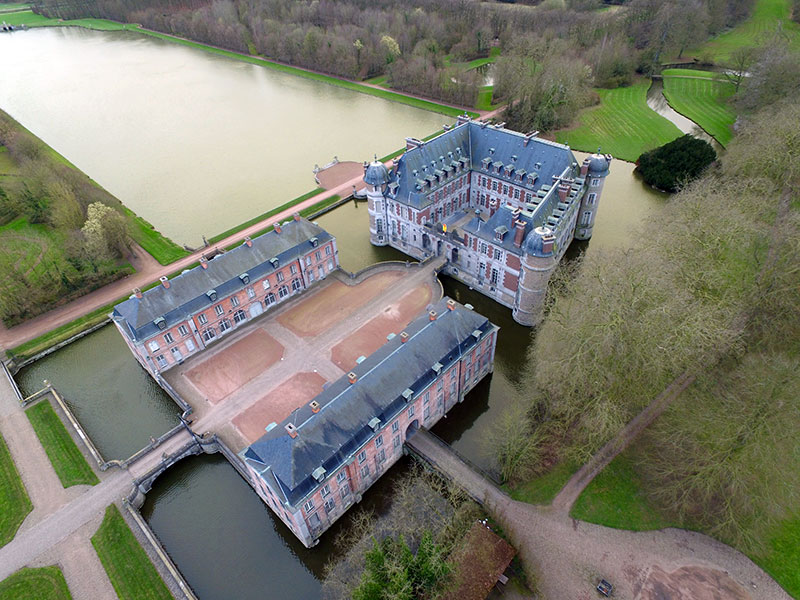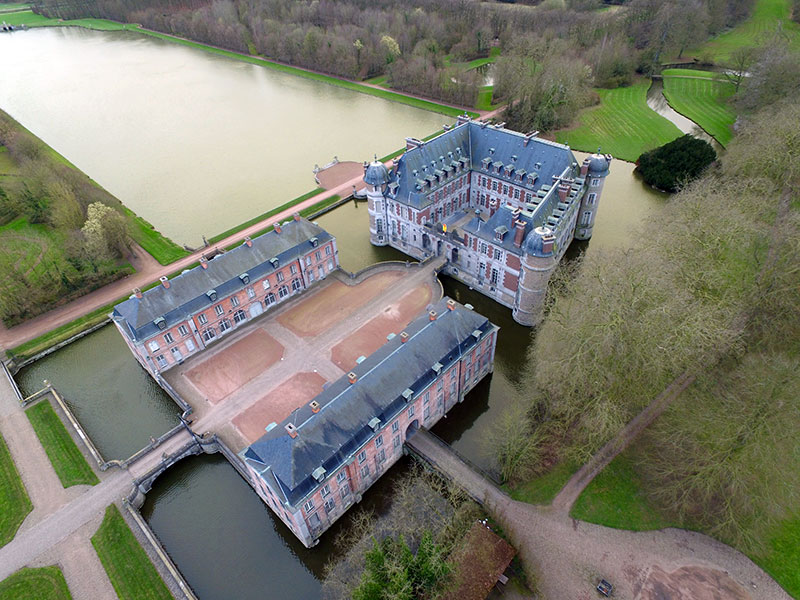 Patronage
Beloeil would be honoured to welcome you as a partner by associating your name, the name of your group or your business brand with that of Beloeil, the grand masterpiece seen as a Belgian version of Versailles.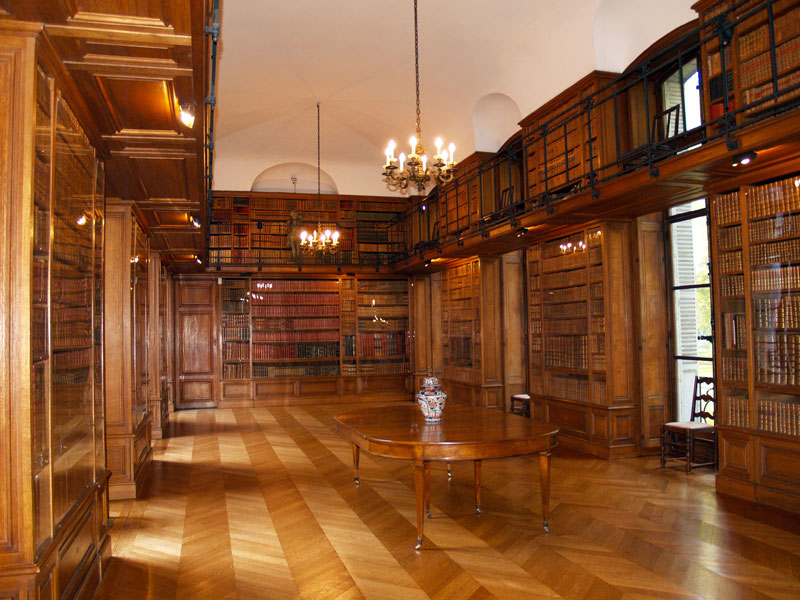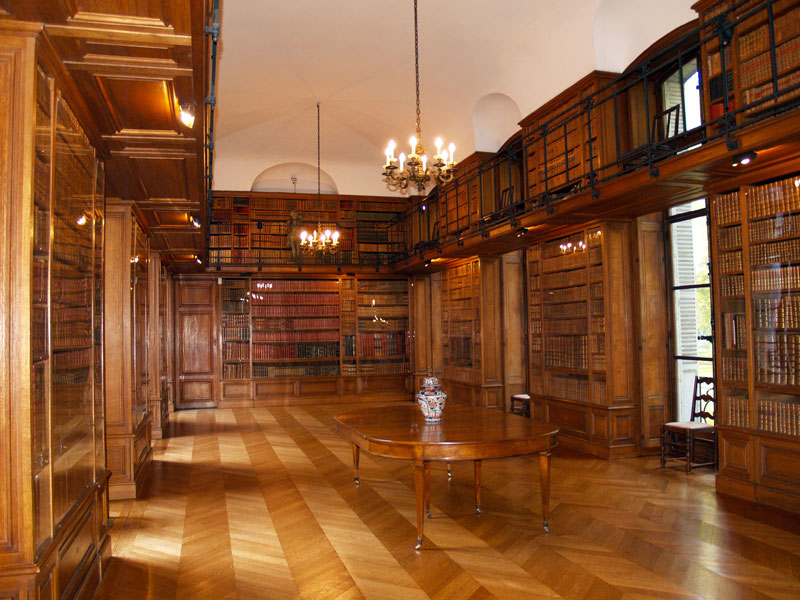 The Cercle de Belœil
The Château de Beloeil's status as a highly prized site of European culture and history is safeguarded through time by the Cercle de Beloeil.
Practical information
Dates & Times
Prices
To find us
Dates & Times
For  individuals
Weekends and public holidays in April, May, June from 1pm to 6pm.
Every day from 1st July until 30th September 2019 : from 1 pm to 6 pm.
Exhibition "Festival Amaryllis" accessible from April 25 to May 3, 2020, from 10am to 6pm (see section Events).
Dogs are not allowed inside the castle.
Little train only on weekends.
Last admission on 5.15 pm.
For groups
Minimum 20 people.  Maximum 45 people
Reservation min. 15 days before the date of the visit.
Everyday on request of April 1 at October 31 from 10am to 6pm.
Guided tour in French, Dutch, English, German or Italian.
Duration of the visit: 1 hour.
Duration of the turn in the train: 20 minutes.
Food and drink
Le Relais du Maréchal. Closed during the winter period. Reopening in April 2019.
Contact by email :
Prices 2019
Other prices during exhibitions (see "Events").
Individuals
Castle, gardens : 12 €
Train tour (only weekends) : 2 €
Gardens only : 4 €
Abonnement Castle & gardens : 40 €
Children (from 6 to 12y. & free for -6y)
Castle, gardens : 5 €
Train tour (only weekends) : 2 €
Gardens only : 2 €
Seniors (from 65y.) & Students (from 12 to 18y.)
Castle, gardens : 10 €
Train tour (only weekends) : 2 €
Gardens only : 3 €
Abonnement Castle & gardens : 40 €
Beloeil citizens
Castle, Gardens (only weekends) : 5 €
Train tour (only weekends) : 2 €
Handicapped persons
Castle, Gardens, train (only weekends) : 3 €
School groups (Minimum 20 and maximum 40 students from 6 to 18y.)
Castle, gardens : 5 €
Train tour : 2 €
Guide for the group : price upon request
Touristic groups (Minimum 20 and maximum 45 persons)
Castle, gardens : 9 €
Train tour : 2 €
Guide for the group : price upon request
Package Day (Minimum 20 and maximum 45 persons)
Visit of the Castle, train tour, gardens
Menu :
French pâté
Roasted turkey, vegetables and potatoes
Warm apple pie
(drinks not included)
28 €
Guide for the group : price upon request
Menus suggestions
(Minimum 20 and maximum 45 personnes)
Lunch gourmet
Peach with tuna
Beef stew with Moinette beer, salad and fries
Dame Blanche ice cream with chocolate
(Drinks not included) 23,50 €
Lunch VIP
Regional foie gras and seasonal jam
Frozen entremet
Salmon steak with béarnaise, seasonal vegetables and croquettes
Chocolate mousse
(Drinks not included) 29,50 €
Thee 16h
Warm apple pie
Coffee or thee 6,50 €
Castel of Belœil
11, rue du Château
7970 Beloeil
Belgique